Patient Resource Center
Do you have questions about glaucoma and how to talk to your doctor? Do you want to know where you can learn more? The resources below can help you find the information you're looking for.
touchOPHTHALMOLOGY is proud to be at the forefront of on-demand and virtual formats, pushing the boundaries for online medical education, working with hundreds of renowned faculty members and many of the world's leading medical societies. Read the latest articles from our peer-reviewed therapy journals and unique expert insights and watch highlights and coverage from leading international OPHTHALMOLOGY congresses. Click here to see their glaucoma resources.
From Our Partner Allergan: Looking Out For You
A Message From The Eye Care Community
Click the image below to hear what eye care professionals are doing to keep you safe the next time you go in for a visit.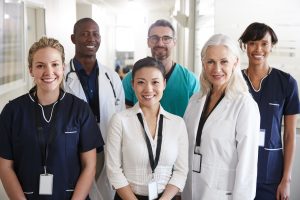 From Our Partner The National Eye Institute:
Talk With Your Doctor About Glaucoma
If you or a loved one has been diagnosed with glaucoma, you may have questions about what this means.  Talk to your eye doctor about your symptoms and treatment options. You can use this guide to get the conversation going. Download the guide ».
Doctor, I Have A Question: A Guide for Patients and Their Families
Resources for People with Vision Impairment or Blindness
This handy guide has links to different organizations that cater to people with vision impairment and blindness. Click here to see the guide.