Patient Resource Center
Do you have questions about glaucoma and how to talk to your doctor? Do you want to know where you can learn more? The resources below can help you find the information you're looking for.
Our friends at the Society for Women's Health Research (SWHR) have put together this great toolkit that provides easy-to-understand information on eye health, including common eye symptoms and diseases that disproportionately affect women. The toolkit aims to facilitate productive conversations between patients and health care providers at all stages of eye health. See the toolkit here or click the image below.
We are pleased to partner with Media Planet's Access to Vision and Speech Health campaign available online and featured in USA Today. See the complete magazine here or click the image below.
touchOPHTHALMOLOGY is proud to be at the forefront of on-demand and virtual formats, pushing the boundaries for online medical education, working with hundreds of renowned faculty members and many of the world's leading medical societies. Read the latest articles from our peer-reviewed therapy journals and unique expert insights and watch highlights and coverage from leading international OPHTHALMOLOGY congresses. Click here to see their glaucoma resources.
Resources for People with Vision Impairment or Blindness
 How Vision Can Impact Your Ability to Drive
Low Vision Resources
Accessible Pharmacy Services for the Blind is a comprehensive, home delivery pharmacy service specializing in the needs of the blind and low vision community. Some services they provide for patients include:
Prescription medication
OTC medication
Eye drops
Insulin
Vitamins
Guide dog & companion-pet medication
Home COVID testing
How to Qualify for Social Security Disability Benefits with Glaucoma
Click the image below to read information on qualifying for social security benefits.
From Our Partner Allergan: Looking Out For You
A Message From The Eye Care Community
Click the image below to hear what eye care professionals are doing to keep you safe the next time you go in for a visit.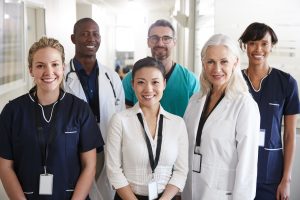 From Our Partner The National Eye Institute:
Talk With Your Doctor About Glaucoma
If you or a loved one has been diagnosed with glaucoma, you may have questions about what this means.  Talk to your eye doctor about your symptoms and treatment options. You can use this guide to get the conversation going. Download the guide ».
Doctor, I Have A Question: A Guide for Patients and Their Families