Patient Resource Center
Do you have questions about glaucoma and how to talk to your doctor? Do you want to know where you can learn more? The resources below can help you find the information you're looking for.
"Going Blind" Movie Panel Discussion
Click below to view a Q&A panel with our President & CEO Elena Sturman, activist and documentary filmmaker Joe Lovett (Director & Producer of "Going Blind"),  Jessica Jones (Art Teacher, The Lavelle School for the Blind),  Joel Schuman, MD, FACS (Professor and Chairman of Ophthalmology, NYU Langone Health),  Delaram Shirazian, OD (Assistant Clinical Professor, SUNY College of Optometry) and Nitza Daneli (Artist & Director of The Alfano Family Arts in Medicine Studio). To view the film go to https://goingblindmovie.com/.
From Our Partner Allergan: Looking Out For You
A Message From The Eye Care Community
Click the image below to hear what eye care professionals are doing to keep you safe the next time you go in for a visit.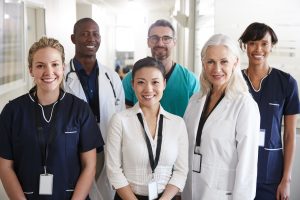 From Our Partner The National Eye Institute:
Talk With Your Doctor About Glaucoma
If you or a loved one has been diagnosed with glaucoma, you may have questions about what this means.  Talk to your eye doctor about your symptoms and treatment options. You can use this guide to get the conversation going. Download the guide ».
Doctor, I Have A Question: A Guide for Patients and Their Families
Resources for People with Vision Impairment or Blindness
This handy guide has links to different organizations that cater to people with vision impairment and blindness. Click here to see the guide.